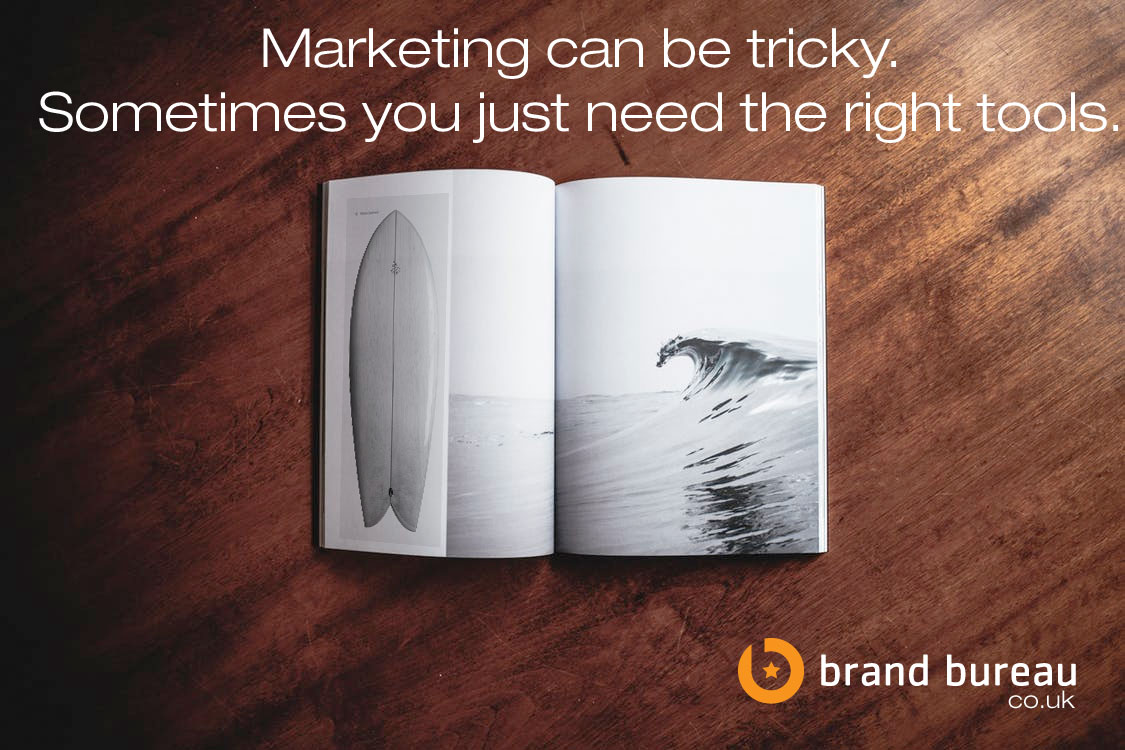 Who are you?
Perhaps the single most overlooked question a company can ask itself. Where are we now and where do we want to be?
Bland to Brand – Panning For Gold?
The Brand Bureau helps think laterally about your company branding. We offer a range of packages that will revitalise your company. The benefits of corporate branding are immense. Through the use of case studies the Brand Bureau can take you from bland to brand.
Expectation
Good branding conveys promise – it says you are professional about what you do long before people understand what it is you sell. By using case studies to highlight the things to do and perhaps more importantly avoid the pitfalls.
Brand Healthcheck
Through our Brand-Storming onsite training workshops we encourage clients to ask themselves important questions about their current brand value. We look at who their customer is, how better they can appeal to them and think about ways that can improve how they see you.
Perception
How do customers see us? We encourage businesses to think, not of selling, but of 'experience crafting' – giving their clients an experience and they will want to talk about it. Experiencing crafting can be advertising themes, Facebook content, exhibition themes and so much more.
Brand SWOT?
What does my current branding really say about me. Am I a 'contender', a 'leader' or and 'also ran'? This is an analytical approach to self- assessing your business in your marketplace and looking at ways of developing better company esteem through brand and putting in place the relevant criteria to instigate brand change. This includes brainstorming SWOT session.
Brand Brief
This session offers businesses a creative director to help them write a design brief that can be used to engage a design company. This includes specification, appropriate criteria and contextual thematic approaches. Being in possession of a brand brief saves countless hours of expensive design time because the brief is so clearly defined.
Cost Control
All too often the idea of instigating brand resolution is thought of as expensive. In this session we outline the costs, potential saving measures and pitfall avoidance. This is especially relevant when designing for cost. Say you have a small fleet of vehicles that need to adopt your rebrand. Appropriate cost resolution could mean designing the graphics in a single colour which is a lot more cost effective that extensive full colour wraps.
Brand Incentive
This session is about visualising what the right branding can do for your company and the self worth that can be gleaned from branding internally and externally. This can be something as simple as activating your signature function on your email with active web links or company logo on a fleece.
Graphic Communication
It's not generally understood but graphic design has many disciplines mistakenly bunched together. In this session we look at the value of locating the right designer for the different elemental parts of your branding. In many cases web developers have great facilitation skills but often lack rudimentary design skills. This session highlights the advantages and pitfalls of this selection process.
Developing a Brand Flavour
This sessions looks at researching and developing a themed stylistic approach to advertising. Using internet searches we look at competitors and examine their strengths and weaknesses. This is a means, not only to understand their branding, but modify our approach to our own brand. This can include how you view your digital media presence and discuss examples of best practice.
Logo v Nogo
A good company logo is a signature. It's a symbol of who your are. Think of it as sign of approval. A logo has a voice and tone. It conveys a promise of what has been and yet to be realised. Think of a logo was a person who you've forgotten their name but you still recognise their face.
That's why visual cues are so important in our society. The moment we step outside the door and we are bombarded with visual cues. The lollipop attendant, the signs on the road, the dashboard of your car, with it's constantly flashing lights for this and that are conveying information in the most basic form – icons.